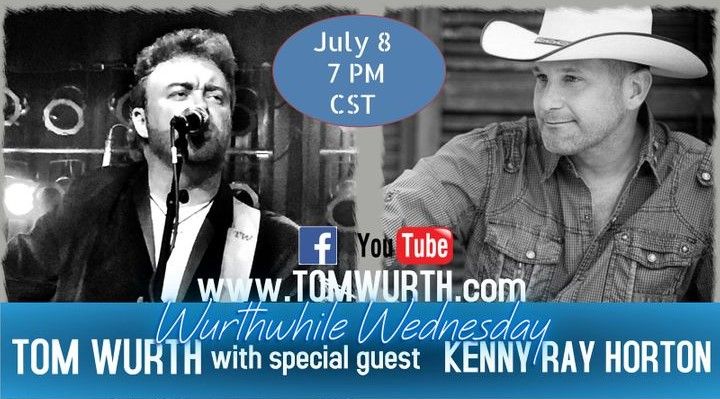 Today we are in uncharted waters, but for music lovers everywhere, those who support their favorite artists and are missing live concerts, they are working hard to help #KeepTheMusicPlaying.
We have created a TOP FIVE List to #KeeptheMusicPlaying
1.  Attend the virtual shows, and when things open up be right there in the audience to support your favorite artist(s).
Share tour dates with friends via email, calls, and social media.
If attending a Facebook Live show click the "event" and choose your friends you want to share the event with for the artist.
When you arrive, let the artist know you are there and during the show engage with emojis, claps, and comment on your favorite song and why you love it.
Enjoy the music and let it show!  That means if you can, tip the artist as if you bought a ticket.  Assign that ticket a price for the night and let people know that you are buying the ticket.  These virtual shows are today's live audience shows at a fair, festival, or other venues.
2.  Sign up for the artist newsletter for the latest updates on their career and music
Many artists give you free downloads when you sign up.  Take advantage of that and then email back or post how you feel about that song.
Share with friends to get more people signed up for the newsletter.
3.  Follow on all Social Media platforms and share with friends - become an active fan posting, repost, and share.  Share the love of the music!
4.  Buy the Music & Merchandise
Buying artist music direct from their site can have big advantages.  Sometimes there are specials and many artists will autograph and some even personalize to you or whomever you are giving the CD to as a gift.
Many CDs also come with instant downloads in addition to the CD.  It's a double deal!
Merchandise is a great way to support the artist monetarily and show your appreciation, but you also then become an instant promoter as you wear or use the merch.  T-shirts aren't the only great items - phone cases, bags, masks all are great items.
Look for special deals in artist newsletters too!
5.  Fan Clubs/Subscriptions
Take your appreciation for an artist to another level.  Many people love the music and some support the music in many of the ways we have listed above, but then there are people who are so passionate about keeping the music playing they like a more personalized experience where they cover all the bases listed above to help an artist promote their music in the best possible way.  Those Fan Clubs/Subscriptions are a win-win and for the fan can involve a variety of special advantages while acting as a member of a fan base, street team, or another concept to further an artist's career.  Here are some things these may include:
Meet and Greets at Shows
Special Merch and Music Pricing
First to hear a new song or see a new video
Presales and special pricing for tickets at shows
and more!
Whatever you choose to do, are comfortable doing or can do know it will be appreciated.  You will play a big part to #KeepTheMusicPlaying in these ever-changing times and when you are back in that front row supporting your favorite artist(s)!