HORRACE COMFORT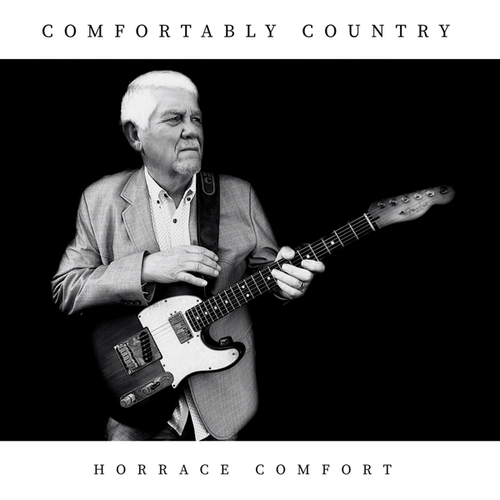 The recent documentary on Country Music by Ken Burns spoke to the era when Horrace Comfort began his musical journey – the era of the story song that now defines country music for so many. 
"The explosion of rock and roll in the mid-1950s initially nearly drove country music into the shadows. Many artists struggled to survive and sell records. Then, in 1959, a song that had first been recorded in the 1920s suddenly burst into popularity when the Kingston Trio came out with "Tom Dooley." 
-- Country Music – A Film by Ken Burns 
Born in Mississippi, Comfort bought his first guitar at 13 from his Preacher and with three chords his father set him on an unexpected road of music.  Raised on the music of iconic stars of that era like Carl Smith and Ray Price, Horrace Comfort lost little time and started his first band at sixteen playing in the local honky-tonks and beer joints playing rhythm guitar and lending his own voice to the songs of his influences. 
At seventeen, Comfort enlisted in the Navy and served his country stationed from California to Hawaii.  When he returned home, home had moved from Mississippi to Bryan, Texas. 
He started a band, The Country Gentlemen" playing extensively at the Lakeview Club with Dennis Ivey and the Waymen and also backing up influential Nashville artists of the 60s and early 70s. 
But in 1978, Horrace Comfort faced the fact he wasn't happy with the direction of the music as a career and he put down the guitar, stepped away from the mic and didn't revisit it again until 2002. 
As can hold true, timing is everything and certain people and things led him back to the music he loved as he started the Lonestar Country Jamboree. 
The Lonestar Country Jamboree included Comfort and members of George Strait's Ace in the Hole Band, Jim Loessberg who played steel with Ray Price, Phil Fisher of The Gatlin Brothers band and Justin Trevino through its history. 
Over time, Comfort has played with names like Charlie Louvin, Jim Ed Brown, Billy Walker, Tommy Overstreet, Stonewall Jackson, Cal Smith, and Freddie Hart. 
Today Horrace Comfort is out playing on his own but stays true to his roots and the music he loves as well as so many across Texas where he plays. 
From signature ballads like "I Never Go Around Mirrors" and "Silver Wings" to other classics like "Heartaches by the Number" and "The Bottle Let Me Down" Comfort will entertain you with his voice and stellar guitar playing as well as his stories that are perfect material for yet another country song he has to write.